Free registration.

Access to bulletin board, buy on the online shop, subscribe to newsletter, play to Webgames...



Subscribe
NEW: the Webgame Pandocréon Cromlech in WAP version at http://pdcr.net !
Pandocréon Cromlech

Cromlech is the web transposition of the cargame Pandocréon Menhir.
Menhir seeds, the Giant of the montain, light-fingered elves, magical fertilizer... Lead your imp tribe to the victory.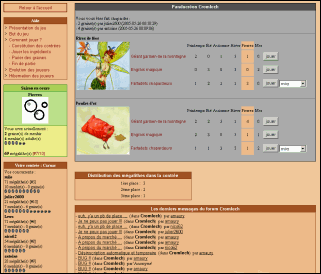 You must be registered to play the game.